Twenty years ago this month, I was diagnosed with Marfan syndrome. I was 8 years old and I am amazed at everything that has changed since then.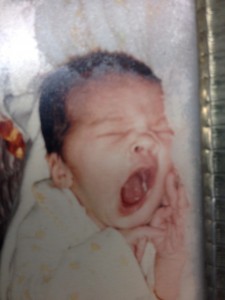 When I was diagnosed:
– We were still being told the average life expectancy was around 40 years old.
– We didn't have the Internet. My parents asked a friend from church to find them information from the medical library.
– We didn't know anyone else with Marfan, nor were we connected to the Foundation.
– Although FBN1 was discovered as the root of Marfan syndrome in 1991, no genetic test was available.
– I met my first "fellow Marf" at 13 and attended my first National Marfan Foundation conference a year later.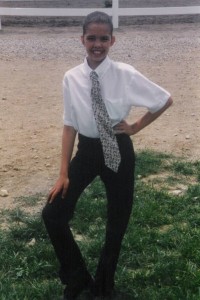 When J was diagnosed:
– He was 2 weeks old, thanks to genetic testing.
– The average life expectancy is in the early 70s, the same as it is for the average American.
– Within weeks of J's birth and diagnosis, I'd connected with 3 other moms on Facebook with affected babies about the same age. Over time we've added other moms to our chat group and we talk every day.
– He met his first other Marfs at a few months of age, at a local chapter event. He attended his first conference when he was 7 months old.
– Losartan was being tested as a possible better treatment for aortic growth than beta blockers.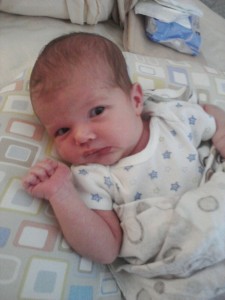 Today:
– We have revised diagnostic criteria.
– J is 2.5 years old and just started losartan. Initial studies from other countries are showing positive outcomes.
– Other drugs are being researched, to look at additional avenues for modifying gene expression.
– Another researcher is trying to develop a blood test to reflect aortic enlargement.
– Conference now attracts hundreds of people (about 900 in 2012) and the National Marfan Foundation has become The Marfan Foundation.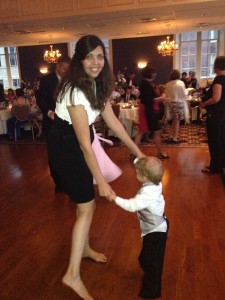 It is an entirely different world now. I could not have imagined how far we'd come over the past two decades, and I'm excited to see what we can accomplish over the next 10-20 years. I think most of all though, I look forward to watching J grow up in a world where he will never know what it was like to feel like the only one. We look at pictures and watch videos of his little Marfriends, and he's met a few in person already. I pray that this increased access to each other results in a positive self-image always.