It's that time of year! You're looking for last minute gifts for the Marf in your life, and you're stumped. Never fear! My (mostly!) annual gift guide is here! Let's get crackin'!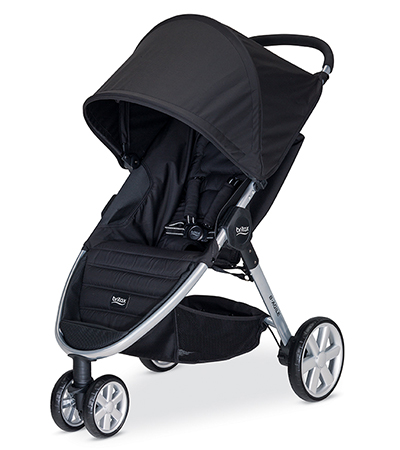 Mobility:
Britax B-Agile
Stephanie found the B-Agile stroller to be a perfect fit for her son! It holds kids up to 55 lbs, has a seat tall enough for a Marf (so that their heads don't hit the sun shade), and lots of leg room. It works well for older kids who may not be able to walk yet, or who tire easily. It's also lightweight (16.5 lbs), which is great for Marf parents.
Footwear:
Keen shoes
Brie loves Keen shoes and says they help with back pain. They make both kid and adult size shoes. Brie says they have great arch support and although they don't specifically say narrow, they do fit narrow sizes. They make boots, casual shoes, and sandals. Women's sizes go to an American 12, and men's to an American 15.

Cascade DAFOs
We use these for J. Cascade makes both ready-to-fit orthotics and custom orthotics. We use the Cricket ready fit ones (pictured). AFOs/SMOs/DAFOs are controversial with Marfan specialists. The ones I've talked to expressed concerns about dependence on them due to muscle atrophy, as well as the higher braces causing additional issues due to the foot not being able to flex at the ankle (so the child is learning to walk improperly). Obviously it's a risk-benefit decision that parents have to make. With the cricket, J's right foot is totally corrected and his left foot is partially corrected. I'm not sure it's made a huge difference with pain, but I'm hoping it'll be helpful long-term. I also noticed that in the custom section, Cascade makes knee-high DAFOs with a hinge at the ankle.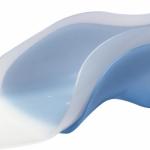 Wave Cruise Shoe
This is a Clark's brand shoe for women, recommended by Michelle, who has Loeys-Dietz. She said all Clark's shoes are great, but the Wave Cruise has been the best, and fits AFOs well. They go up to an American size 12.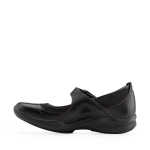 Pain Management:
Kinesio tape
Do you or your child have pain? J was waking up regularly sobbing at night complaining of foot and leg pain. I had the same pain. It's common with connective tissue disorders, especially little kids. His physical therapist started using kinesio tape and it's made a HUGE difference. I can count the number of times he's had pain while wearing the tape over the past 6 months on one hand. My mom (non-Marf) has also had success with this taping.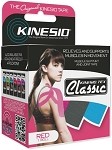 Foam Rollers
Johannes recommends foam rollers as a way to relax muscles after a workout or long day. It's like "a good and strong massage." When used properly, he says they increase blood flow. He suggests starting out with a softer roller and working your way up to a more firm one.
TENS Unit
This suggestion comes by way of Brie. I've used one for my fibromyalgia pain and it definitely took the edge off. TENS works by sending little electrical impulses to your skin to, as my physical therapist explained, try to teach your brain to recognize that instead of pain. TENS doesn't really hurt….it's just focused, rapid vibrations. Although you don't need a prescription to purchase one (see the site I linked to), it is still medical equipment so it would be a good idea to consult with your/your child's doctor before purchasing.
Sleeping:
Freeflow Waterbed Mattress
Valerie's daughter swears by these! She says her mattress is the best thing to help her chronic pain.
Leg Pillows
Faith says that sleeping with leg pillows help her back pain and have been a "lifesaver." Waiting to hear back about a particular brand suggestion from her, but she did send me this picture.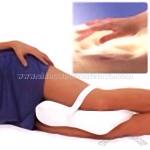 Misc.:
USB handwarmers
Sarah suggests these for those with Raynaud's in particular, but anyone who is constantly cold (meeeee!!!!!) could appreciate these! This one warms to 113 degrees F (45 C).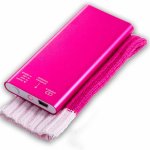 Exercise Ball Chair
Faith uses one of these to help with her posture, trunk strength, and back pain.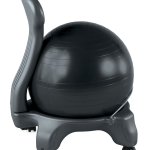 Personalized
Gotta put in a plug for MarfMom's Marfan Merch, my CafePress store. I've got customized clothes for newborns through adults, and there are plenty of non-clothing items too. I've got items for those with Marfan in the family, as well as Loeys-Dietz, Ehlers-Danlos, and Beals. I'm happy to make custom orders!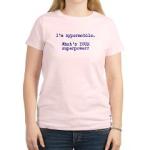 Are there must-have products or life-changing toys I've missed? Fill us in in the comments! Past gift guides: 2011, 2012 p1, 2012 p2
* I did not receive any compensation at all from any of these companies for reviewing or otherwise mentioning their products.
** The opinions offered at Musings of a Marfan Mom are for informational purposes only and are not intended to be a substitute for professional medical advice, diagnosis or treatment. Always seek the advice of a qualified healthcare provider with any questions you may have regarding Marfan syndrome and any medical condition. Never disregard professional medical advice or delay in seeking care because of something you have read here.