We had a very low-key Fathers' Day over here yesterday. Mark got up early to help a family from church move in so I brought both the kids in bed with me to snuggle. The Menininho promptly peed on Mark's side of the bed. Haaaaappy Fathers' Day! Yes, we changed the sheets before Mark got his Fathers' Day nap.
M was more than happy to help his daddy open presents.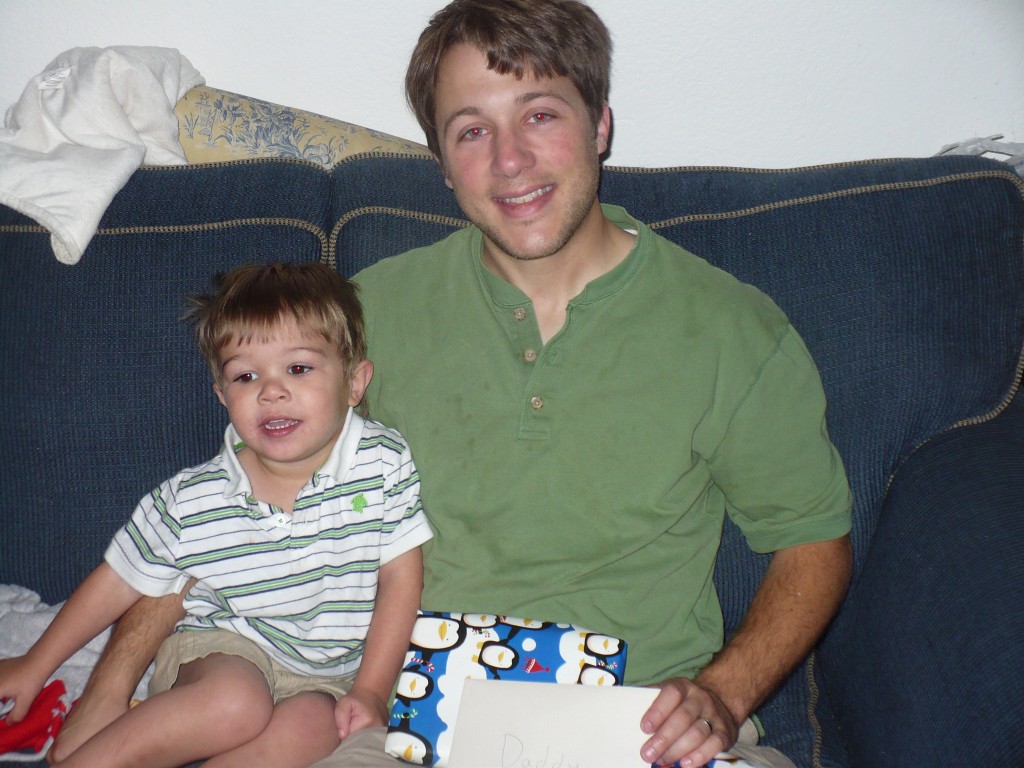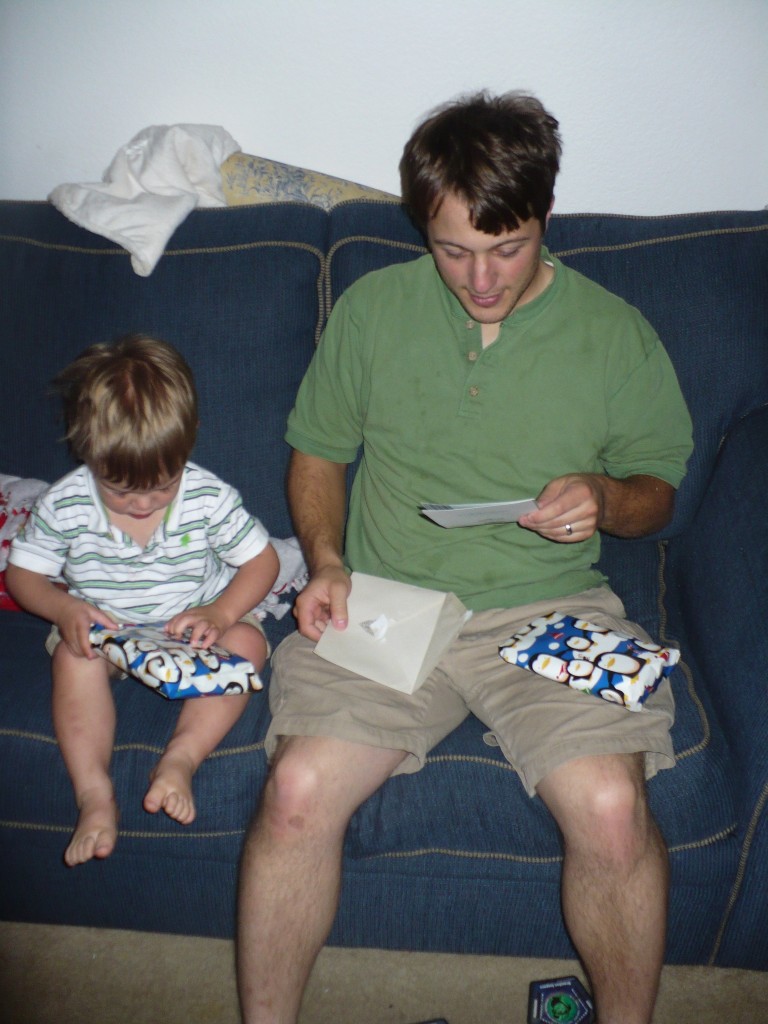 After church the boys cuddled with Mark to read.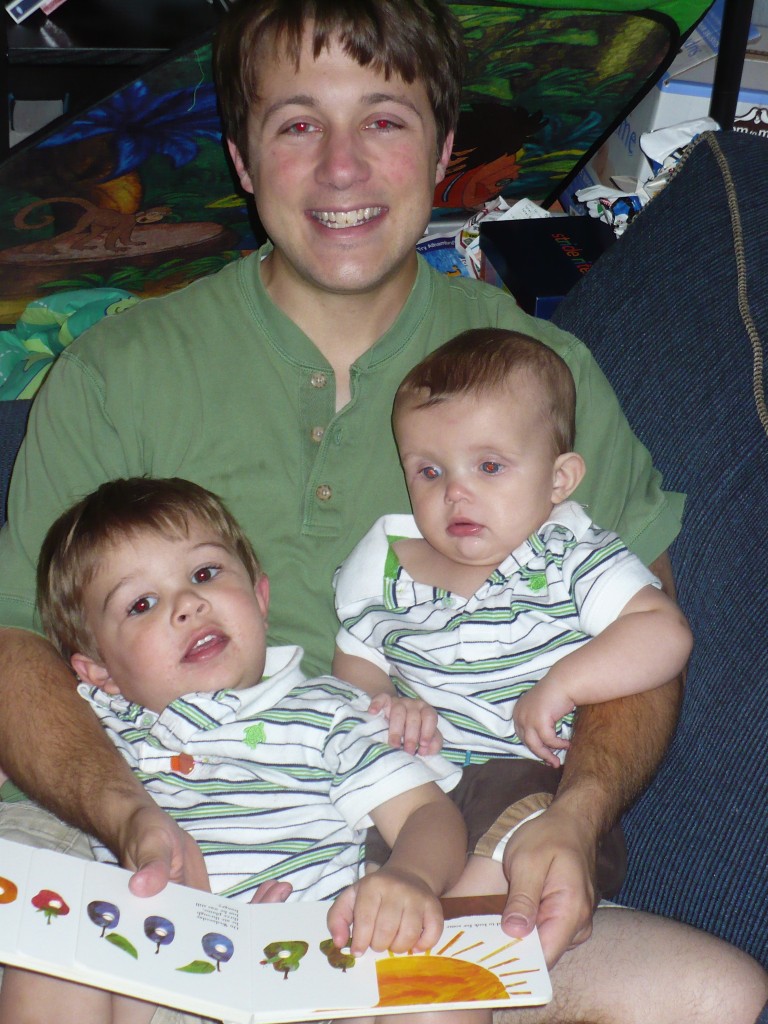 We're going to go out to dinner later this week.
What did you do to celebrate the fathers or father figures in your life?