Thursday was M's last day of school for the summer (so early, right?!). I turned to Pinterest for inspiration (of course!) and decided on a project from Lisa Storms.
I got all the supplies from Walmart. The cups were about $3 a piece and it was around $10 for all of the packets of Walmart brand lemonade. So, that comes to about $4.50 per cup. Not bad, right? M also included a picture with each cup.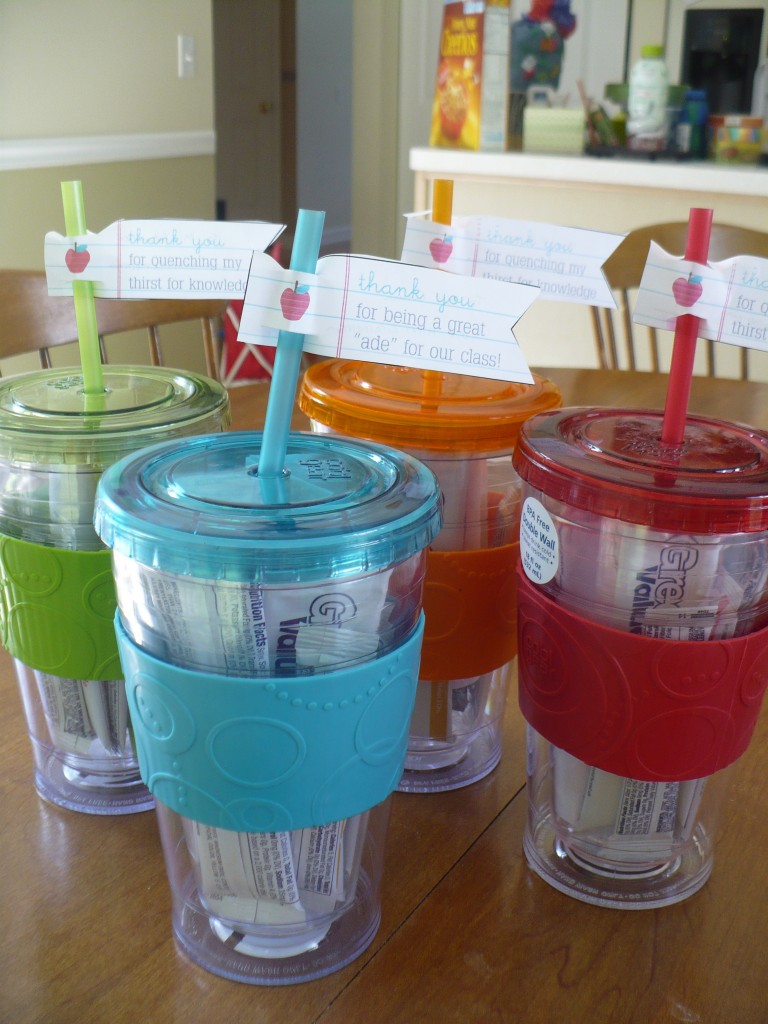 I know it's common for parents to give gifts to the teachers and therapists, but I wanted to get something for M's bus drivers and bus aide as well. The aide in particular has been fantastic this year and I really hope she's on our route next year too.
However, the labels for this gift don't really fit for bus drivers, so I did some tweaking and came up with this: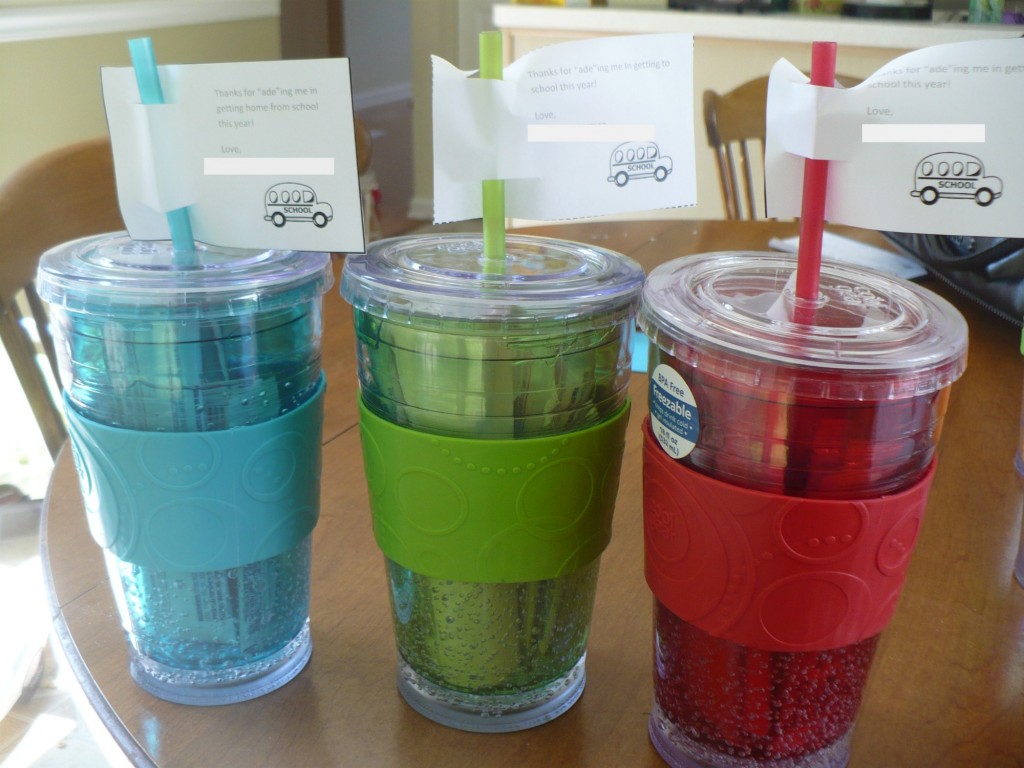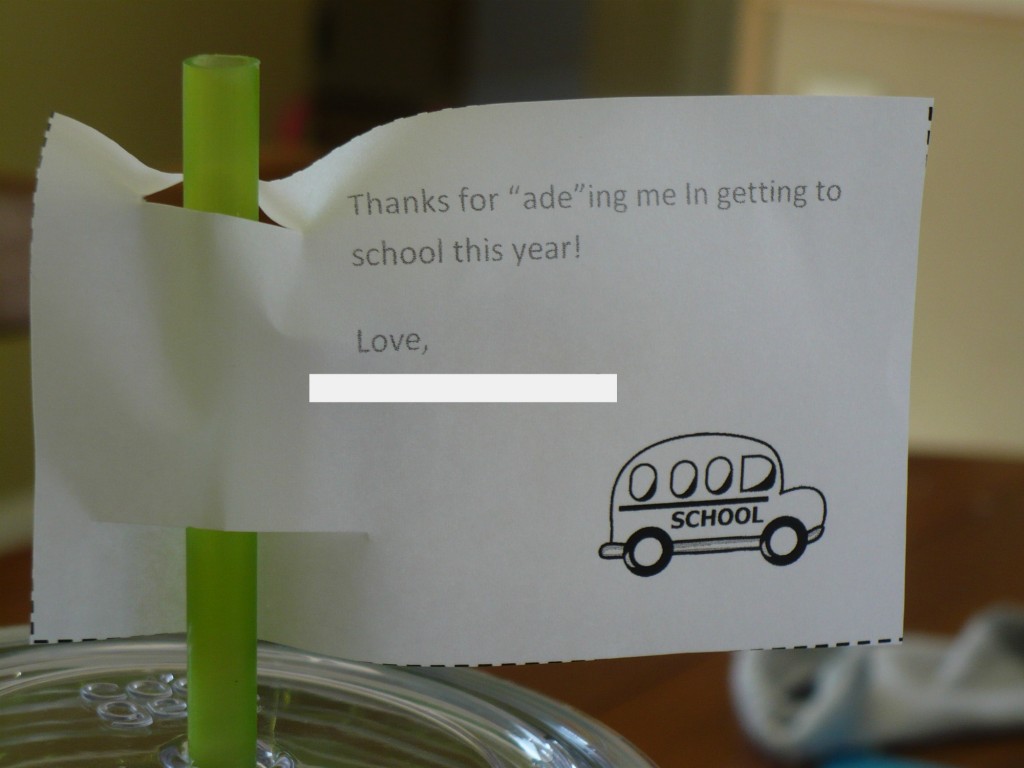 What have you guys done for teacher/therapist gifts this year? Anyone else give something to the bus drivers?