This past weekend I had the opportunity to fly (all by myself!) to San Diego to attend the BlogHer conference. On the surface, you could say BlogHer is a conference for female bloggers, but that doesn't truly do it justice. BlogHer is a movement to empower women all over the world. It's not only for women who blog, but for any woman who yearns to create. And yes, some men come to the conference too!
Beyond that, I wasn't sure what to expect. I read every "Preparing for BlogHer" post I could find prior to leaving but aside from some practical tips (business cards are a must!), they couldn't really prepare me for the experience of being together with nearly 3700 likeminded women.
I'm a planner by nature, so I made sure that I had a group to eat dinner with before I'd arrived at the hotel Thursday evening. I stuck with those women most of the conference. I also quickly learned there just wouldn't be time for everything, that's how much there is to do at BlogHer. So, Thursday I skipped the expo hall with all the conference sponsors and focused on dinner and the two parties.

Friday and Saturday were a mix of workshops, the expo hall, and pumping (since Baby J stayed at home). There was even a pumping party where we could all pump together and (for those so inclined) donate our milk to a local baby-in-need.
The workshops were quite interesting in that at the beginning of each one, a Twitter hashtag was announced so that participants could live-tweet notes from and thoughts on the workshop as it was happening. In at least some of the workshops I attended, one or two panelists were also following the hashtag as they were speaking, so that they could tailor the workshop as it went along. I tweeted and took personal notes at the same time, but it turns out BlogHer is also providing transcripts for each workshop.

The expo hall was fun, and there was definitely some nice swag. The Menininho loves the Sesame Street toys I got from Playskool (a preview of their new line coming out this fall), and I won the
cuuuuutest diaper bag
, courtesy of
Baby Dickey
.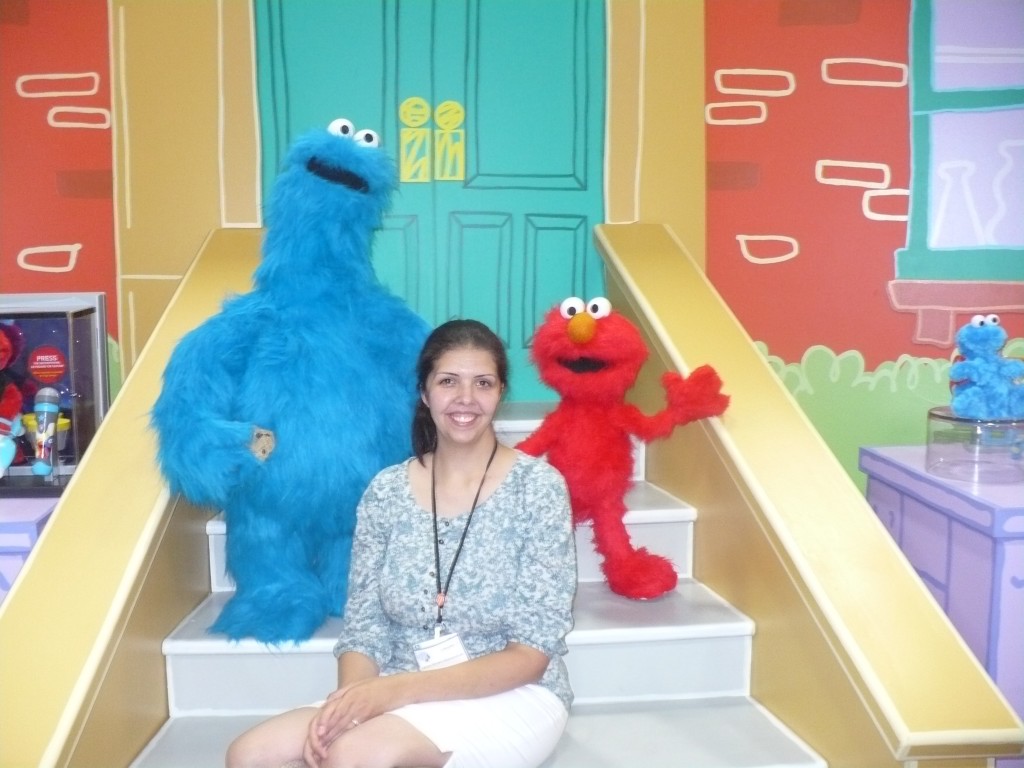 However, the real highlight for me was the connections I was able to make. I spent much of conference with
Angela
, her husband Alex,
Cheryl
,
Dana
,
Jamie
, and
Jen
. Fabulous dancers, all of them!

Plus, they are all special needs parents, so we understood each other on a different level. I was also able to meet some bloggers I really look up to, like
Annie
,
Aurelia
,
Ellen
,
Julia
, and
Kat
. Oh, and I can't forget my great roommate,
Laura
! The special needs mini conference on Friday was amazing, but it will get its own post. I can't wait to tell you all about it!
BlogHer was a weekend well spent, and I highly recommend it to any woman interested in blogging or social media.