For Mark's birthday a couple of weeks ago, I offered to make him any (gluten-free) cake he wanted. I suggested a koala, legos, or Wii controller designs.
This is what he picked.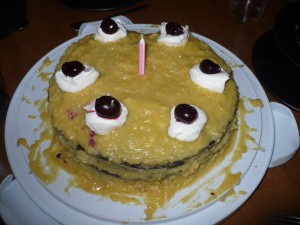 Ten points if you can figure out where this cake is from. Hint: the coloring is a bit off, as Mark forgot an ingredient.