You guys! I am really excited about this review and giveaway!
Invitation Consultants invited me to review their Valentine's Day line of cards. I became familiar with Invitation Consultants during BlogHer and have wanted to partner with them ever since, because I was so impressed with the variety of what their company offers.
For example, not only do they have cute party invitations (cards, birth announcements, etc.),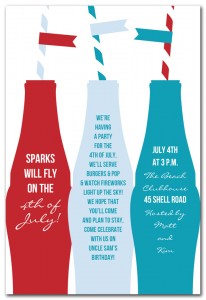 but they have posters (how great would this be in the nursery?)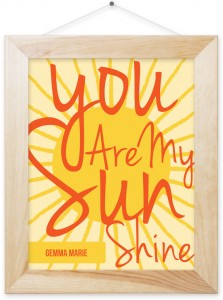 and other types of gifts as well, like these notepads for the teacher in your life.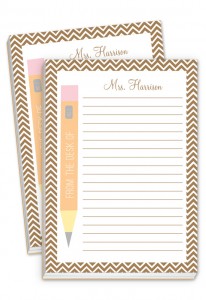 Anyway, I loved the valentine collection! There is something for everyone: cards for your kids to give out at school, invitations to parties, or something sweet for your sweetheart! I chose the Rocking Valentine to review. I knew M would love handing this out in school!
The cards came quickly and were wrapped tightly. (In case it's not obvious, I added the white bar to remove M's name for the review.)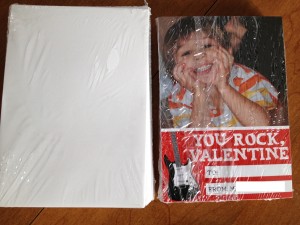 They're made of sturdy cardstock and the colors are vibrant. The picture I used was a little dark, but it still printed over clearly.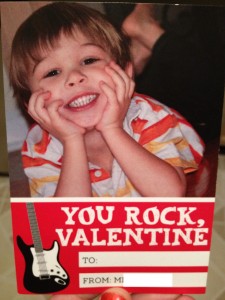 I really love the back of the card! Most cards have a plain white background, but this one is colorful and fun!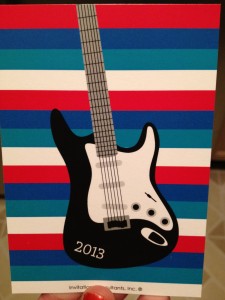 I showed these to M and he was very excited. I can't wait for his class party now!

YOU can win 30 Valentine's Day cards too! This Giveaway is open to US residents 18 years and older. One winner will be selected.
a Rafflecopter giveaway

* I was given 30 cards to review, and the company is providing the same to a winner. No other compensation was received and all views are my own.