My friend Anne is a Jamberry consultant and approached me about a giveaway for autism awareness/acceptance month. We opted to wait a bit, in part because April is already saturated, and also because autism awareness/acceptance should happen every month!
Prior to this, I'd heard of Jamberry, but that was about it. Anne sent me a sample so I could see what this new craze is all about.
The wrap was a little tricky to put on the first time, and I didn't wipe my nail with alcohol first, which is recommended. Even still, the decal stuck well. As you can see, it outlasted my nail polish!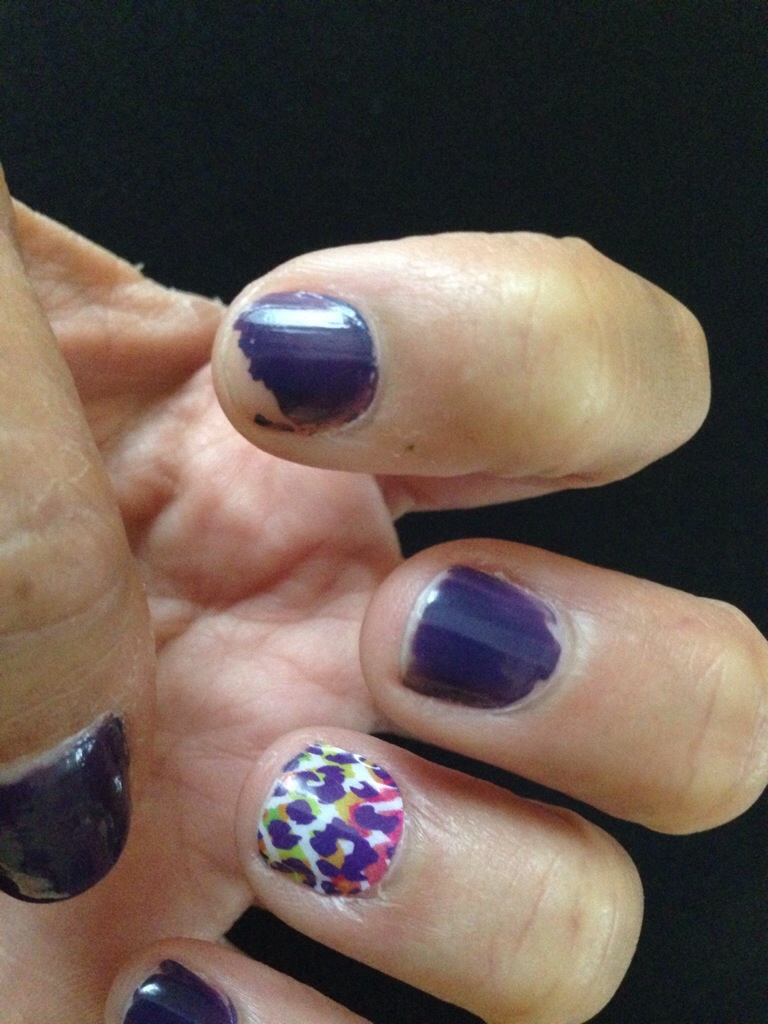 When I wanted to remove it, I found it very easy to do so. I wore it for a week – by choice (I wanted to redo my nails before conference) – but they should last about 2 weeks (and 4 weeks on toes), according to the company. I can honestly say that now I'm a fan! And there are so many different options and combinations of wraps (including junior sizes). I love looking at the instagram photos at the bottom of each wrap's page to see how others are styling that particular wrap. And, each sheet of wraps last for multiple manicures, so you get a real value for your money.
Jamberry supports The Autism Society of America. $2 from each Autism Awareness Wrap sold goes to the society.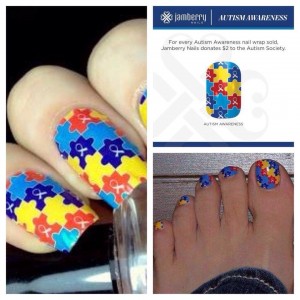 You have the chance to win a sheet of Autism Awareness Wraps! This giveaway is open to people 18 years and older in the US and Canada.