My family moved when I was in 8th grade, to a quiet college town (technically a village) not far from where we had been living. My father had wanted to purchase the mouse-infested farmhouse on 28 acres that we'd been renting after our home sold too fast for us to have found something else, but this wasn't possible, nor would my mother have stood for it. So, they came to buy this large, beautiful, fairly new home elsewhere in that town.
It was an open beam house, meaning that the skeleton of the house had been delivered by a crane and then the walls and roof were filled in around it. The neighbors on either side had boys my age and there were sheep behind us and a menagerie of animals down the street, which included a zebra, a musk ox, a peacock, and some llamas. My father had an obsession with trees and lined our property with rejects from the nursery that he then nursed back to health. There were neighborhood block parties and Christmas parties. It was a really beautiful place to live. Plus, I've always found the notion of small town life to be romantic, so by and large I enjoyed the village and our school as well.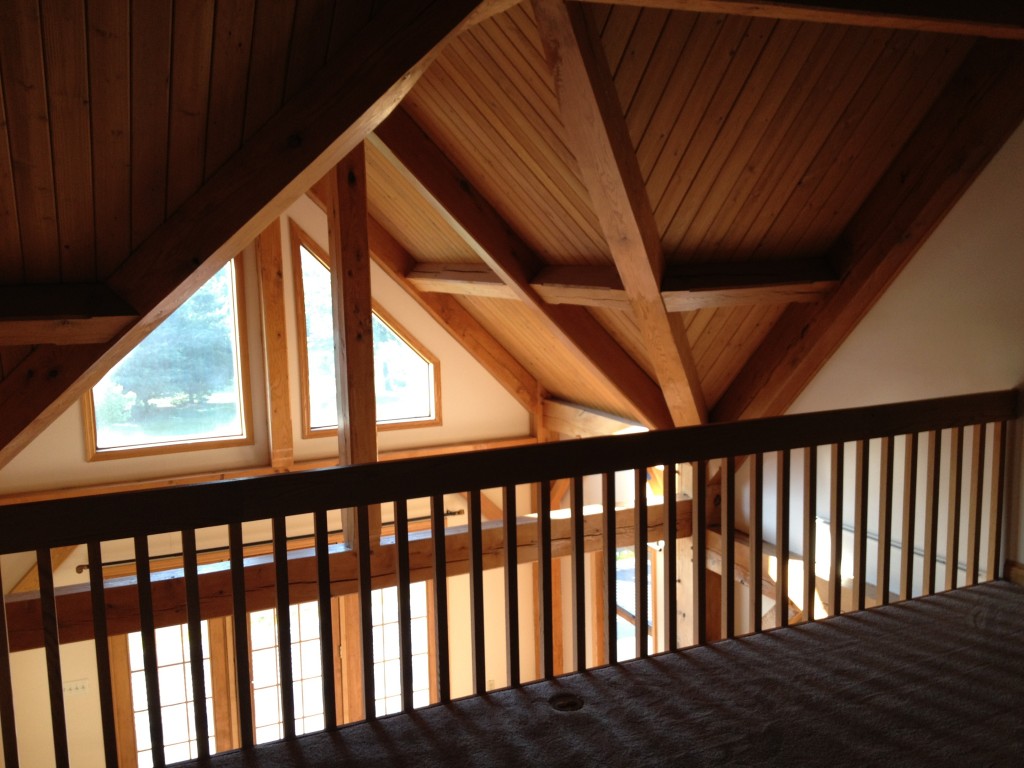 After Dad died, I encouraged Mom to pursue her dream of a PhD. The housing market crashed at the same time, so instead of taking a loss on the house she rented it out. Now she's graduated and is moving to the South to start work as a professor, and so the time has come to sell the house.
I had the opportunity to come back to my hometown for my high school band director's retirement party last weekend. Because the house hasn't sold yet, Mark, the boys and I stayed over in it. It was the first time my kids had ever been there and when I told M that we'd be staying in the home I grew up in, he responded with "Ooooo! There might be GHOSTS!" I'm not sure where he got that notion, but it wasn't too far off.
In the past 5 or 6 years I've only been back to that home twice, both times just to retrieve items out of the one room we kept locked from the tenants for storage. Walking in the back door with the boys Friday night almost took my breath away. I have such mixed memories of living there, and they all came flooding back.
There were the good, like my 16th birthday party – my first with boys in attendance – where we played Twister in the basement and threw ice cubes at each other and someone toilet papered our huge walnut tree because they hadn't been invited. Or the New Years Eve party in 2000 where at the stroke of midnight our computer in the loft really DID die from Y2K. Or the time a news crew came over to interview me about Marfan syndrome, and my dad made sure the crew took video of me playing piano and taking photographs, because I'm more than my diagnosis. It was the first time someone ever labeled me an advocate.

There were the sad, like when my beloved cat Cupcake got cancer and I spent his last weeks feeding him cat food out of a syringe and laying next to him in the basement, wanting him to soak up all the love I had for him before he died. Or when my mother sat me down in the piano room and gave me the news my friend Anita had died suddenly and my 15 year old world was turned a little more upside down.

There are bad memories too, the kind that leave scars, like the weekend Mark and I had come home to meet with caterers about our wedding and instead I found myself on the living room couch, my mother explaining that my father was dead, while Mark waited in the laundry room, and then we stayed up late around the kitchen table with friends, making phone calls and trying to understand how we'd gotten to this place.
And as I gave M and J the grand tour, I realized how hard it is to reconcile those memories. The home will always be a little bit haunted to me, I suppose. It seems odd that soon another family will move in, oblivious to all the life-changing moments that happened to me within those walls.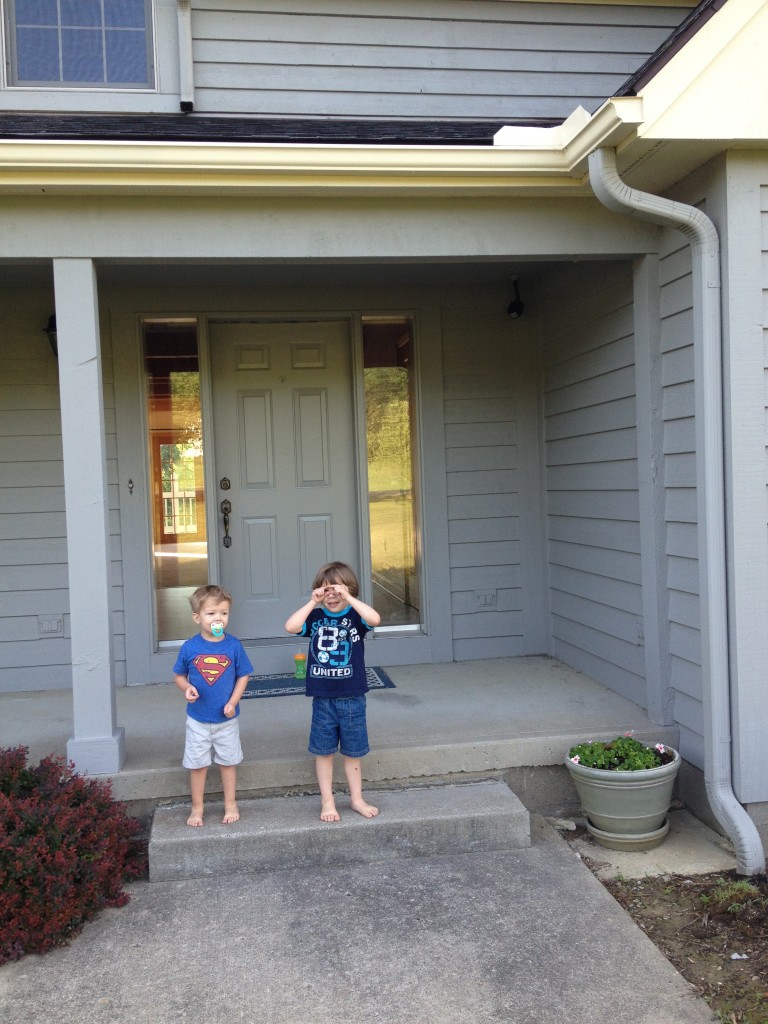 I texted Mom that night and told her I wished I could be the one to buy the house. That's only partially true though. I think if I did, it would be hard to ever truly move past the sadness, and I deserve to be able to that. Maybe the house deserves that too.