It's that time of year again! Last year's Marfan & Related Disorder Gift/Resources Guide was such a hit that I wanted to do it again. Here you'll find products that parents of kids of all ages love. Response with ideas of toys/products this year has been overwhelming (in a good way!). So, we've had two days of guides. Part one had glasses, clothes, and pain management items. Today are toys, feeding items, and mobility products. Some of these products are ones that I've used with Baby J. Others come by way of suggestions from my readers. If you have questions about the items here or have some you'd like to add, be sure to leave a comment!
Toys:
Puzzles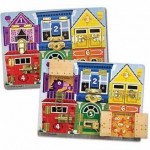 We're big on puzzles for J right now! Not only are they a great general development toy, but they really help with fine motor skills. I find that Melissa & Doug makes good quality children's toys. The farm sound puzzle is one of J's favorites at occupational therapy. We saw the latches board at his physical therapy office in California and while J was too young to use it at the time, the Menininho enjoyed it.
Ipad (or other tablets)
I wonder if Steve Jobs imagined all the uses his product would have for the special needs community! Nakia's son uses his tablet to practice using his pointer finger. I know Baby J also has had trouble isolating his fingers, though he is getting better at it by playing games on my iphone! Larie's pre-teen son uses an ipad to read (or listen to) books, play games, or do assignments. The ability to enlarge the print is helpful, especially on "bad vision" days.
Exercise ball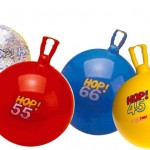 J's physical therapist recommended that we use an exercises ball to strengthen his trunk muscles. He really enjoys bouncing on it (with us holding him around the waist) for at least a couple minutes at a time. We move him back and forth quickly so that he has to work to keep himself upright. Marfan mom Larie also reports that her pre-teen son uses bouncing on the ball as a way to relieve pain.
Lite-Brite
Loeys-Dietz mom (and OT!) Jennie uses a lite-brite with her daughter. Not only is it great for fine motor practice, but it strengthens visual perception too. I think is something both my boys will benefit from in a couple of years!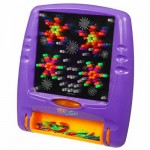 HiHo Cherry-O
Jennie uses this for her daughter, as well. It's a counting game for children ages 3-6 years, but counting all those little cherries is a great way to practice fine motor skills!
Hammering Block
You've all seen toys like this, I'm sure. Julie told us her son's OT used this as a therapy toy. Instead of using the hammer to hit the bars, her son, who has Loeys-Dietz, has to pull them out and push them in with his hands. Makes for an easy way to work on strengthening the fingers and wrist!
Feeding:
Nuk Brush
It appears that oral motor and sentivity issues are not uncommon in children with connective tissue disorders, whether that be from low oral tone, reflux, allergies, general motor delays, or a combination of those. We used this brush with J in order to help him become accustomed to different textures, as well as something being in his mouth period (he was reluctant to really start eating solids till 15 months of age).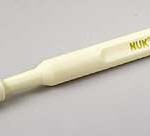 Starbucks Straws
Jennie's daughter only drinks from a straw. For some children it's easier to do this than to use a sippy or open cup. I know J used straws until fairly recently because he didn't have the wrist/arm strength to operate a sippy cup. Jennie likes the Starbucks straws because they are more durable than other brands (for example, if you bite them they hold their shape). They can be purchased from Starbucks in 4-packs.
Reflo
We haven't tried this cup yet but it's on my list. J's developmental specialist recommended it as a good transition cup between sippy and open. It controls the flow of liquid and prevents spills. I am curious how well it will work for thickened liquids.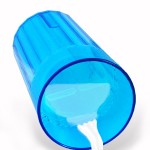 Honey Bear Cup
This cup is designed to help teach children how to use a straw. According to its website, "The Honey Bear allows you to control the flow of liquid into a child´s mouth by squeezing gently on the bear's tummy to push liquid through the straw." Julie has used it with her son.
Mobility:
Hugga Bebe Deluxe Infant Support
Another suggestion from Julie! This adjustable support helped hold up her son's head so he could play in his exersaucer. It would also work for high chairs, jumpers, park swings…anything where some extra head support might be needed.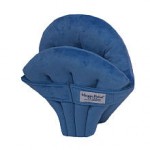 Ormesa New Bug Seating System
This is a stroller for older/taller kids. Marfan mom Sam uses it for her daughter and loves it! There are multiple bases possible, 4 wheel style, 3 wheel style, and for use as a high chair.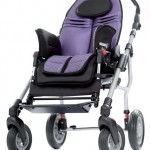 Are there must-have products or life-changing toys I've missed? Fill us in in the comments! Don't forget to check back for our toy and feeding guide!
* I did not receive any compensation at all from any of these companies for reviewing or otherwise mentioning their products.