Thanks to some Marfan (and Loeys-Dietz) moms, J and I have recently become a part of the super cool organization "I Run 4." IR4 pairs runners with children and adults with special needs. The person with special needs is the coach and the runner dedicates all of their runs to their buddy.
J was paired with a college student on the other side of the country. We chatted a bit over Facebook chat, and when she runs, she posts the the IR4 page and tags me. In return, J and I leave encouraging pictures or messages for her there just as often.
Last week J's buddy announced her entire sorority would be "playing for J" in their club soccer games! How cool is that? So, J and I made a big poster to cheer them on and posted it to the IR4 page before their game. The girls won 9-0! We'll make something else for next week.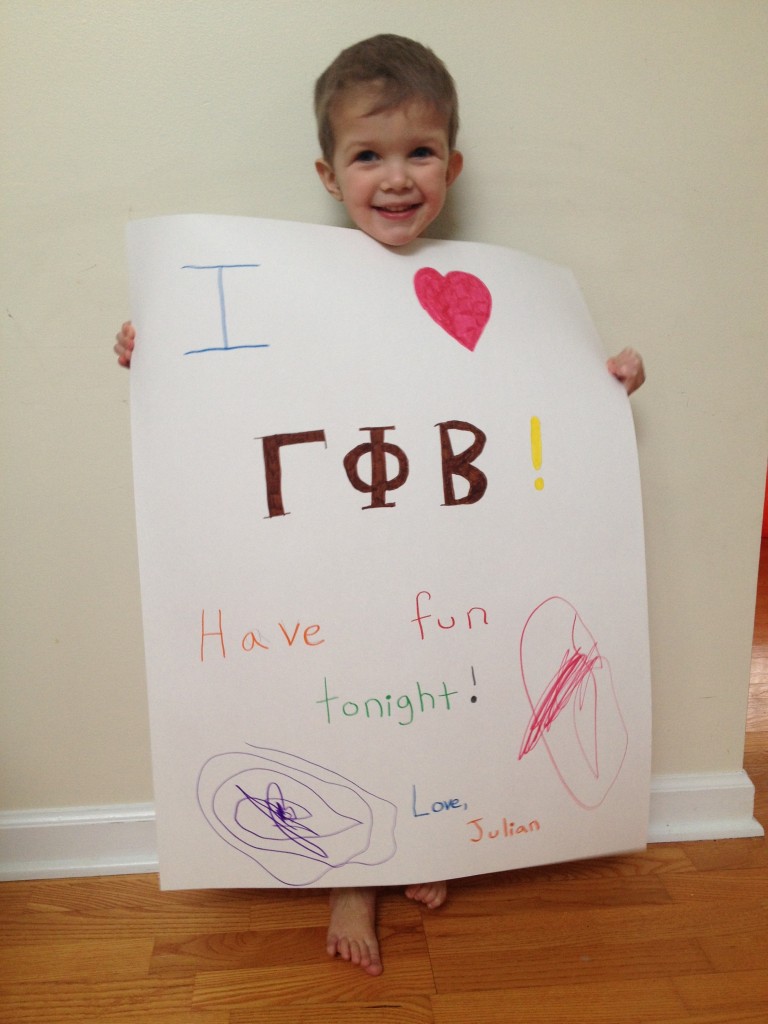 If you think you or your child would be interested in IR4, definitely sign up! We waited less than 24 hours for a match. The waiting list for runners is over 3 months long!
You can learn more about IR4 at whoirun4.com. Directions for getting matched are here.