Hi! I'd love to welcome all you ladies coming from the No Go BlogHer blog hop extravaganza! Pull up a chair and stay awhile! And, if you have NO idea what I'm talking about, you can get the background information here and go here to link up your post for a chance to win fabulous prizes.
1) When did you start blogging? I started blogging in 2007, shortly after my husband and I got married. I thought it would be a fun way to keep in touch with family. I became a more serious blogger after my first son was born, which is when this blog, Musings of a Marfan Mom, was born.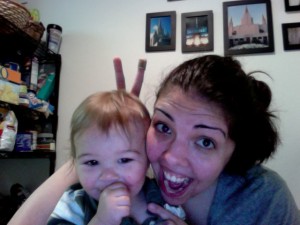 2) Why did you start blogging? Living with Marfan syndrome, a rare disorder of the connective tissue, is not always easy. When making pregnancy decisions I wished that I had access to more women who had been through a pregnancy knowing ahead of time that they had Marfan, so I could hear what it was REALLY like. I also realized that good medical information on the risks associated with pregnancy and delivery are hard to come by and that no one talks about what happens after the baby comes (for instance, what happens after the baby hits that "don't lift anything over x # of pounds" weight limit?). My younger brother urged me to create a blog where I could provide information on my experiences in the hopes of helping someone else and to be able to connect with other "Marfan Moms" in my position. So, I did.

(Hey, every once in awhile my brother has a good idea!)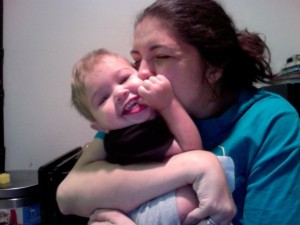 3) What is one thing you are going to do this week that is WAY cooler than going to BlogHer? We've got doctors' appointments! I know all the ladies going to the BlogHer conference are insanely jealous, but I'm going to be having a blast taking the Menininho to his therapy appointments, 18 month well-visit, and my own appointments for Smudge (22 weeks down!)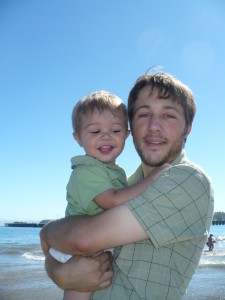 4) Share a post that you think says a lot about you or is your favorite. I think that since my blog is about motherhood, it's fitting for me to highlight a post about my 2nd pregnancy. Why I'm Having a Baby was written in response to the questions, both asked and unasked, about why I'd go through a high-risk pregnancy that has a 50% chance of my baby inheriting my syndrome.
Thank you for stopping by! Leave a comment and I'll be sure to get back to you.