I know I've said it before, but I'll say it again: I love autumn in Ohio! I love the leaves changing. I love the smells. I love the brisk evenings. I love fires and apples and pumpkin patches.
And while we had all of that in California (though of course, the leaves changing and brisk evenings didn't come till December!), we didn't have apple orchards! With the freeze this spring I was worried there wouldn't be any apples for us to pick (many orchards skipped pick-your-own this year), but we ended up being able to take the boys on Saturday. It was so much fun! The boys had a blast and couldn't pick apples fast enough. Of course, we had to keep an eye on them as they also tried to sneak some fallen apples into our bag, haha.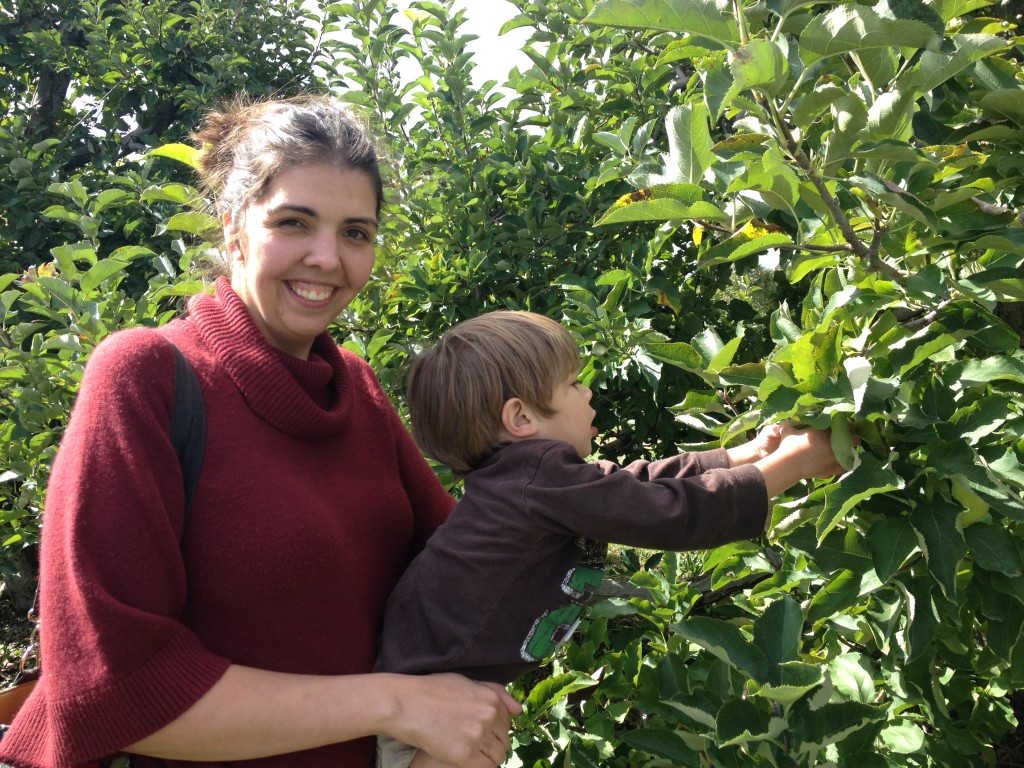 At home we canned about 6 pints of applesauce that evening. I put apples in the crockpot for apple butter too. M learned how to use the apple peeler and was sooooo proud of himself! He also helped me use the apple slicer. Sunday we finished up the apple butter (just shy of a gallon's worth!) and we're planning to can apple pie filling today. I feel so domestic! I'm sure Mark would say the same too, seeing as he helped me with quite a bit of the canning Sunday night.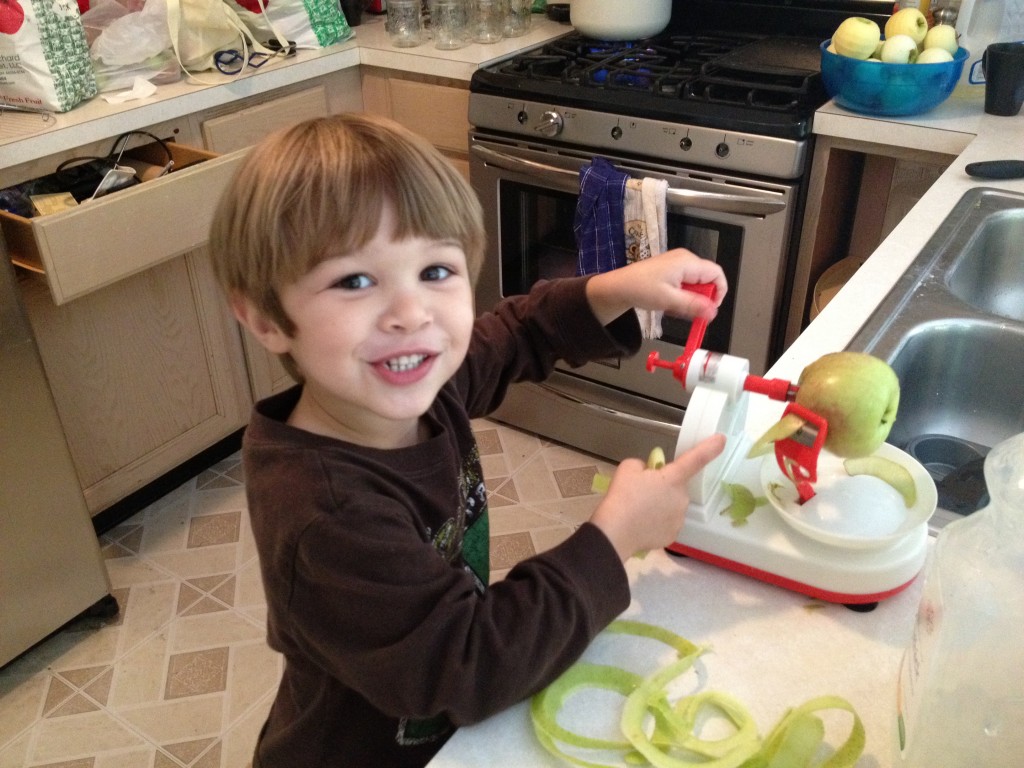 What kind of fall traditions does your family have?