Mark decided we'd find somewhere to eat lunch and he'd map out of the rest of our trip there. The best we could do was a Dennys. When Mark asked about a gluten free menu, or at least an allergen list, the waitress directed him to the bacon menu and asked if he wanted pancakes.
Fail.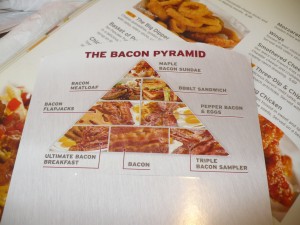 The trip picked up from there though! We found a parking lot near the surf, where M could chase the sea foam ("Bubbles!") and I could peruse the shops. There was even a neat Christmas store where Mark found an Italian nativity set for me to add to my nativity collection.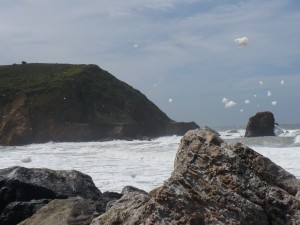 We attempted a nap at the hotel, explored the shops of Half Moon Bay, and ended up at a funky tapas type restaurant for dinner.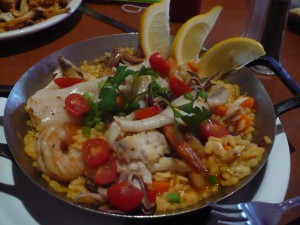 The beach was FREEEEZING but we got to see a gorgeous sunset. I loved watching M climb around with his Daddy too.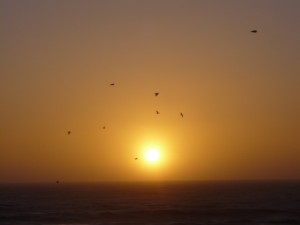 We spent the next morning at another beach. M enjoyed chasing the "bubbles" until his feet got wet from the frigid water and after that he wanted nothing to do with the beach. Our vacation ended up some time to the McDonalds' play place and we were home in time for Sunday naps.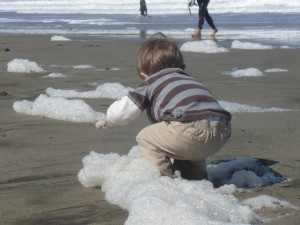 It was exactly the kind of vacation I needed, and now I have proof that Mark needs to be in charge of all future vacation planning