The A Blogtastic Extravaganza 2.0 giveaway (hosted by My Silly Monkeys) is officially open! I hope you're ready to enter to win some great prizes from over 100 blogs.

I'd like to thank my sponsors Jumping Jax Designs, Pretty Little Tantrum, Blogelina, and Lovable Labels for their prize donations, which total $119.95! Due to their generosity, I have 3 prize packages for you that all fit in with my ABE 2.0 theme of "making it easy" (because hey, who of us couldn't do with an easy button?).
Prize Package #1: "Blogging Made Easy"
Wanting to take your blog to the next level, but not sure how? This package makes it easy!
This package is available to anyone in the world!
It includes a "Cappachino Package" blog redesign by Jumping Jax Designs ($30):



and a class of your choice by Blogelina ($10)



Prize Package #2: "Back to School Made Easy"
Get your child and your blog ready for the school year with this package!
This package is available to USA/Canada only.
It includes a Back to School Pack of labels by Lovable Labels ($44.95)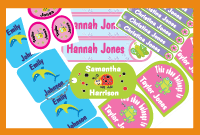 and a class of your choice by Blogelina ($10)



Prize Package #3: "Picture Taking Made Easy"
Taking pictures of your little girl is so much easier when you've got a cute outfit for her to wear! Plus, a class will help get your blog in tip top shape to be ready to post those pictures!
This package is available to the USA only:
It includes a tutu (your choice of colors) by Pretty Little Tantrum ($15)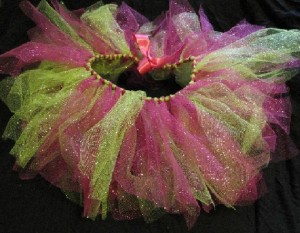 and a class of your choice by Blogelina ($10).


Entering to win is easy!
Mandatory entry: Follow me publicly on Google Friend Connect (right sidebar) and then leave one comment that includes both your GFC name and what country you're from.
Below are optional entries. Do as many as you'd like, just make sure to do the mandatory entry first and leave a separate comment for each optional entry.
1) Visit any of the sponsors' page and then leave a comment here with another product you like. 1 entry per sponsor visited. Jumping Jax Designs, Blogelina, Lovable Labels, Pretty Little Tantrum
2) Follow any of the sponsors on Twitter and leave a comment here that you did (include your Twitter name). 1 entry per account followed. @DesignsByJJD, @Blogelina, @myloveablelabels, @PrtyLtlTantrum
3) Subscribe to this blog. 3 entries
4) Tweet about this giveaway (may be done once per day): "Enter to #win from @MarfMom: over $100 in prizes! #ABE2 ends 8/21 http://bit.ly/o5Q6T7 3 winners!!!" Don't forget to leave the permalink to your tweet!
This giveaway runs until 11:59 pm EST on August 21st. Three winners will be selected using a random number generator and notified via email. They will have 48 hours to respond or a new winner will be chosen.
And in case you'd like to connect with any of these companies via Facebook, here they are:
Jumping Jax Designs
Blogelina
Lovable Labels
Pretty Little Tantrum
* I received no compensation or products from any of the participating companies.
Now, hop on over to these other participating blogs for chances at other prizes!