Although Baby J's birthday isn't till next week, we celebrated this past weekend so we could have our extended family present. It was a Very Hungry Caterpillar themed party.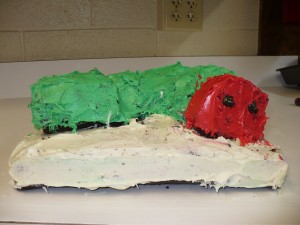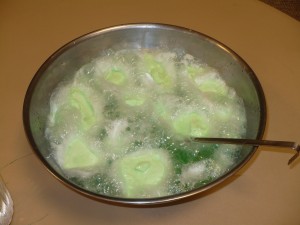 4 liters 7-Up, 1 pack lime kool-aid mix, and lime sherbert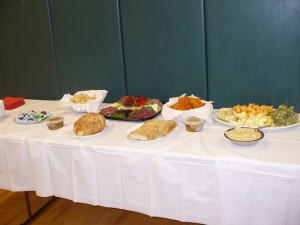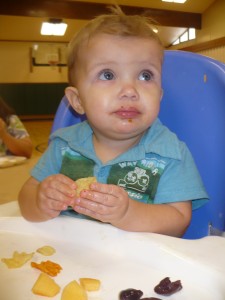 Baby J wouldn't eat his food, but he did reach behind him to grab his great-gradmother's chips off her plate!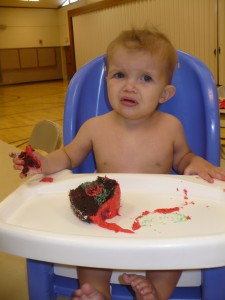 J is rather texture sensitive and really hated the cake at first.


He warmed up to it later, but only for a few bites. Then, it was back to crying.