Now that we're moved from California, we no longer have the luxury of having all of our Marfan specialists less than an hour from home. This requires a rather long drive a few states away to see a couple of our doctors. And, since they don't see patients on the same day, it's a three day trip.
Luckily for me, 1) Mark was able to take some vacation time to accompany us so we could make it a mini vacation, 2) we've got the opportunity to catch up with some friends.
Through blogging, I've come to know two really neat women who are also part of the "Marfamily." One has Marfan and the other is married to a man with Marfan; both have an affected child as well. We've been chatting for about 2 years now and I was so excited at the chance to meet them and their families in person on Sunday!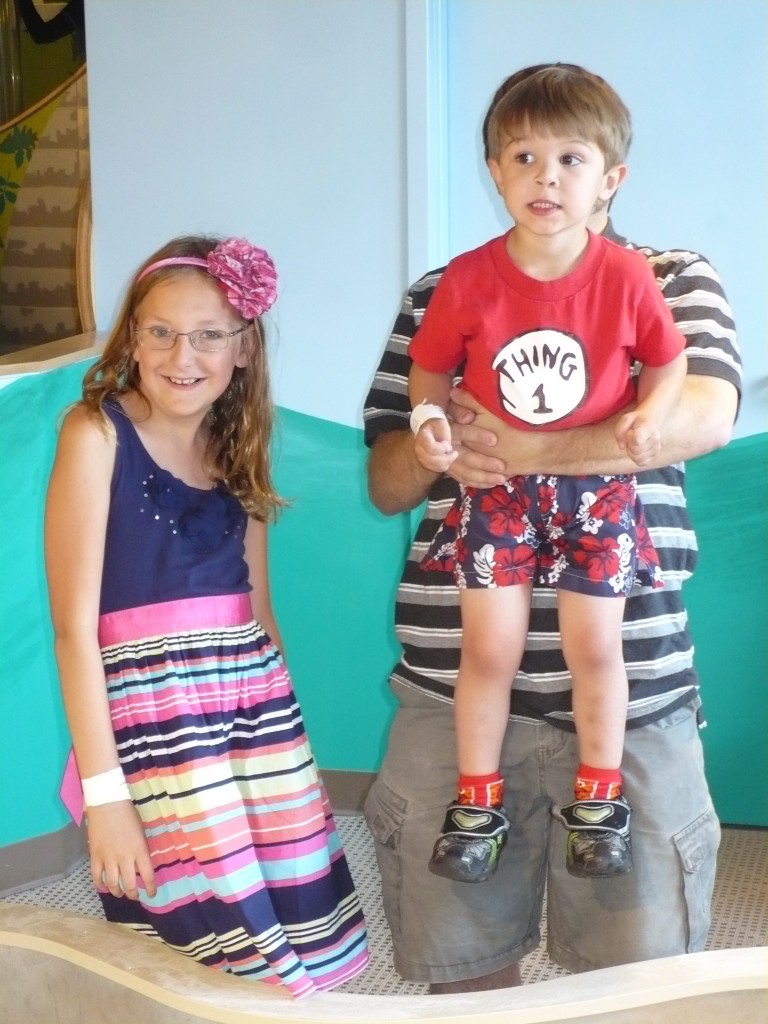 Jaime's daughter was so good with the Menininho! He loved playing with her!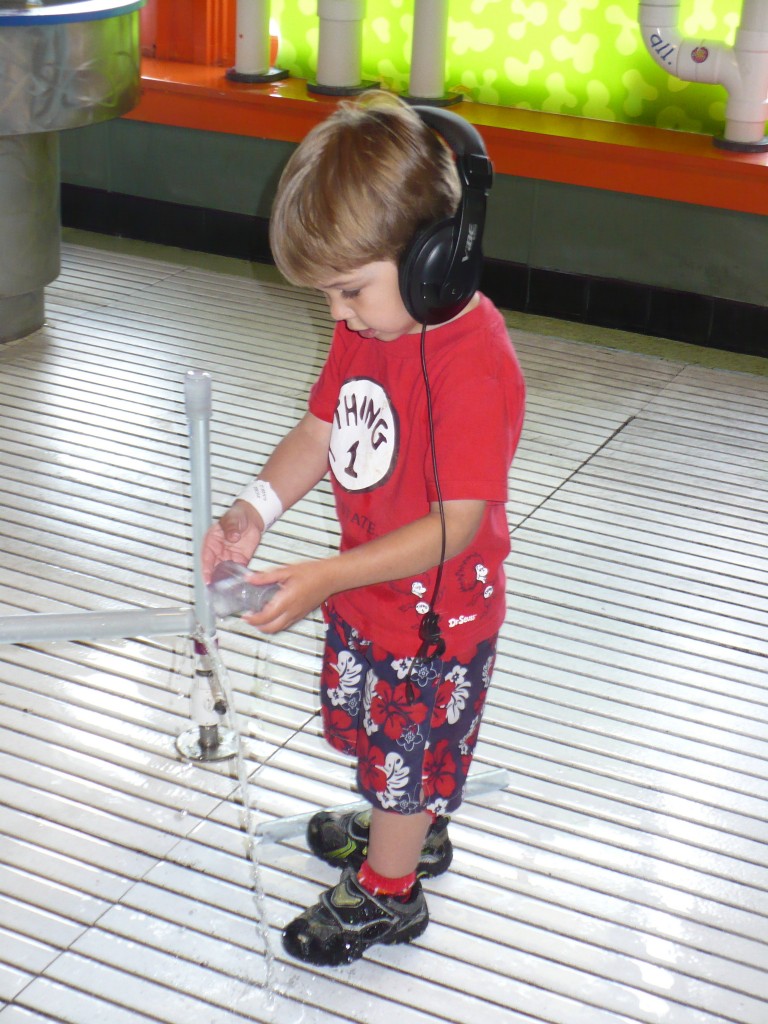 I picked up some headphones for M to wear in crowded places and they worked pretty well! He wore them during some loud water play and to walk outside from the museum to the restaurant.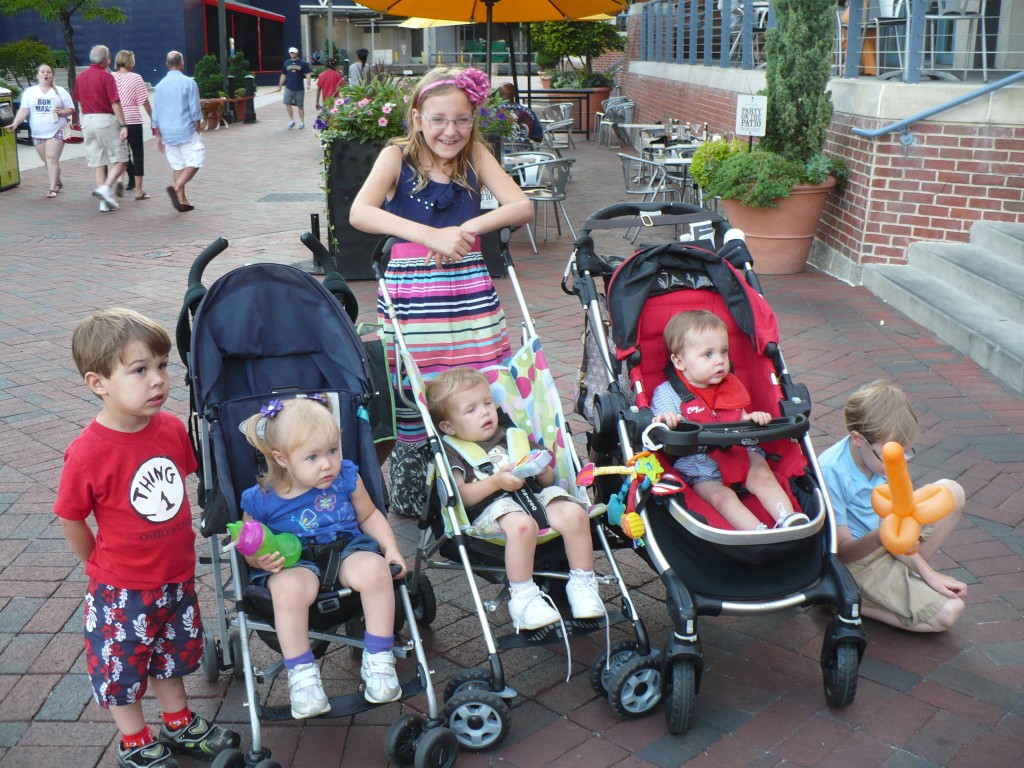 All the kids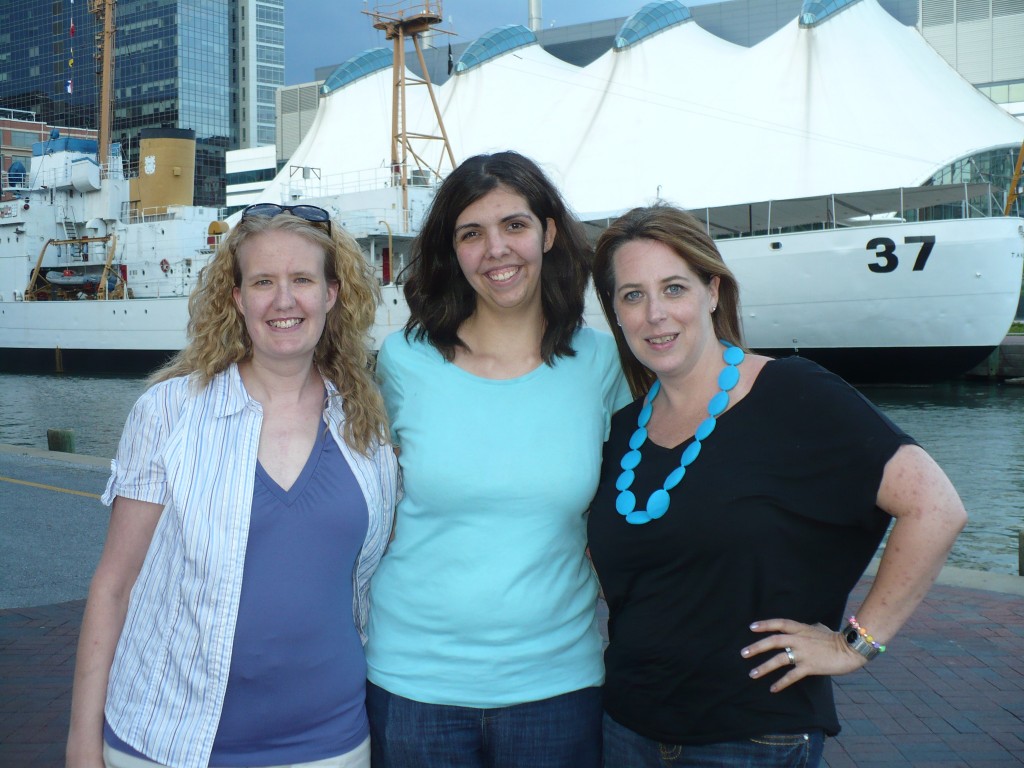 Fab friends: Ang, me, and Jaime