One of my favorite things about summer time is going to all the fairs. My hometown in Ohio is known for its simple street fair over the 4th of July weekend. Later on in the season there's a county fair not far away that's THE place to showcase your 4H projects. And of course we can't forget the Ohio State Fair!
My brother's blues band, Aces High, played the home town fair this weekend and I think it made me a little nostalgic (not to mention a smidge homesick) for fairs, so I looked around for one. Lucky for me, my friend Stacey was up for exploring and we rounded up all the kids last week and went. Menininho loved the petting zoo so much, he and I went again with Mark.
Here are some of the highlights!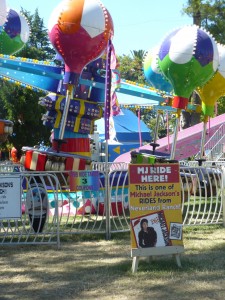 Do you love fairs? Any favorite summer traditions?