Last weekend my college service fraternity, Alpha Phi Omega, had our chapter's annual alumni event. I decided to bring M with me. We made art kits for kids at the local children's hospital (where most of J's specialists are from) and M got to help decorate the covers of some of the journals we included. He also enjoyed eating the pizza, participating in a Harlem Shake video, and running around in circles.
Towards the end, I left him with one of the "actives" (college students) so I could run to the bathroom. This is what I came back to.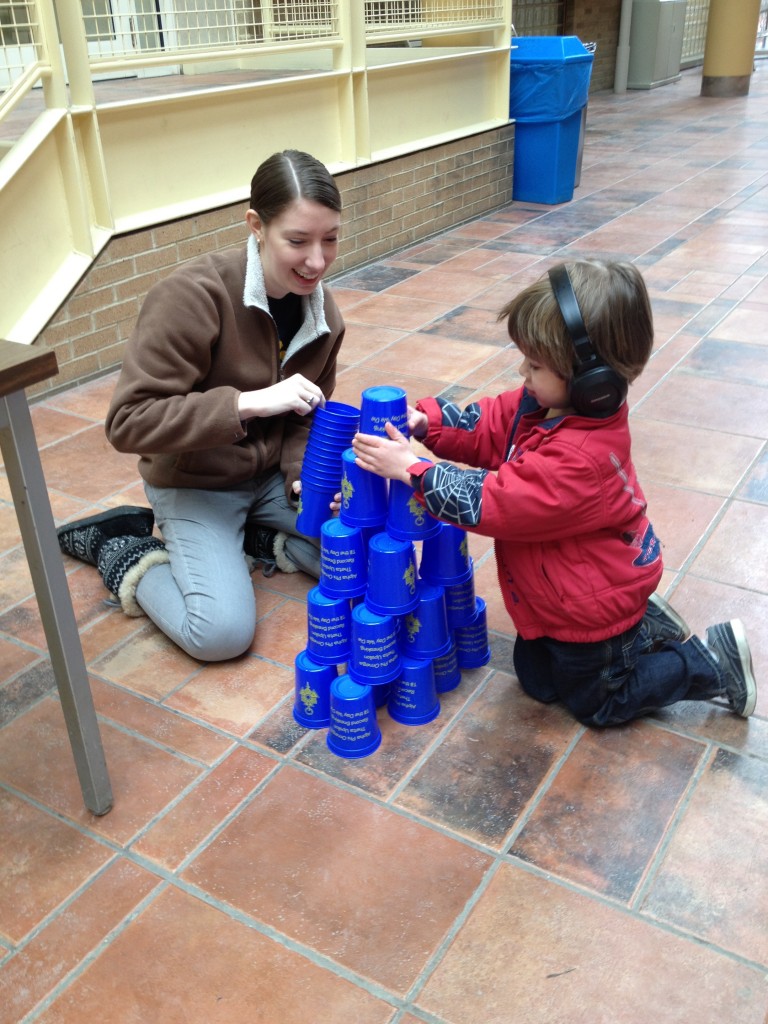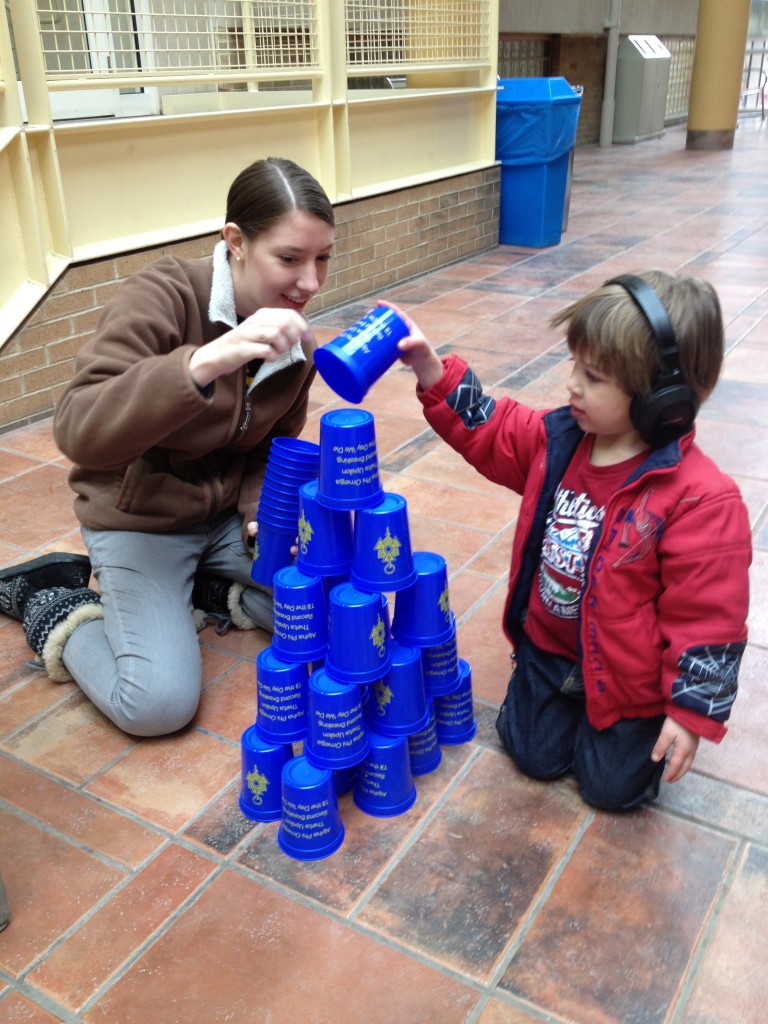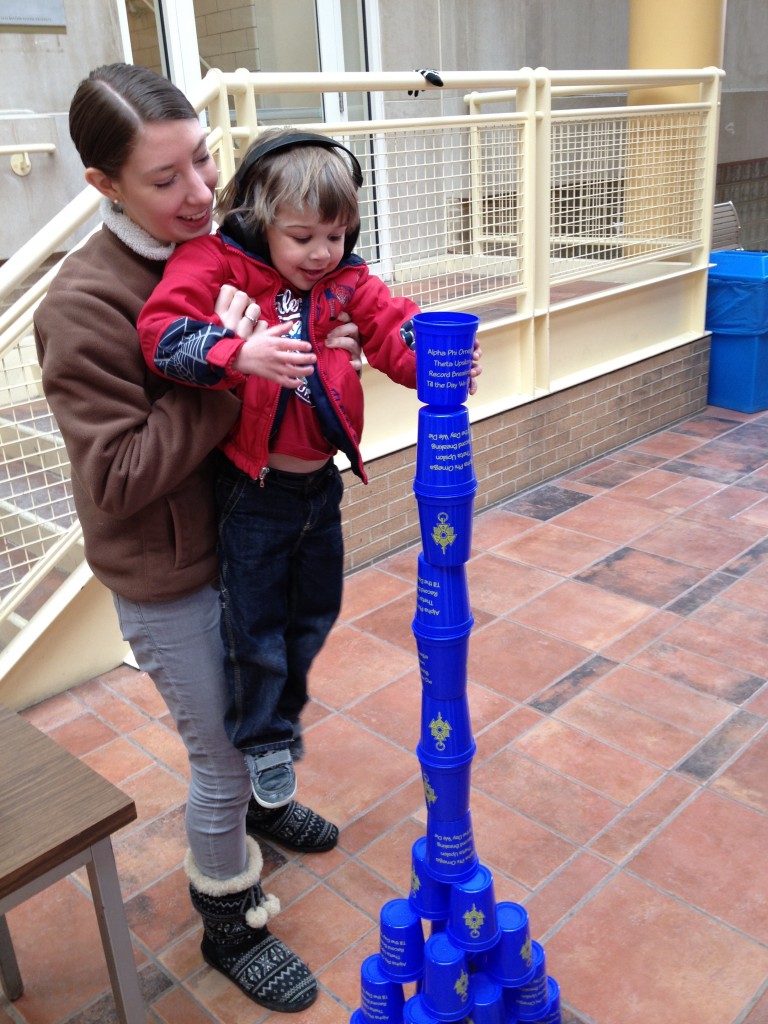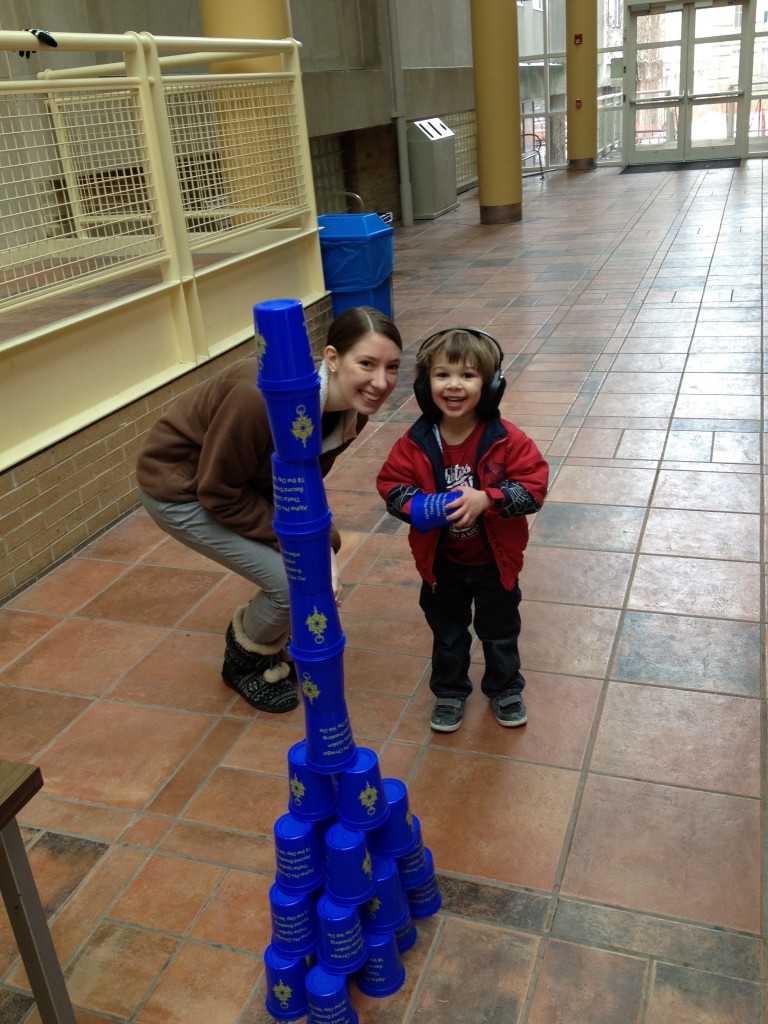 Please tell me I'm not the only mom who gets a little teary when someone is this nice to her child?